While I'm wandering through the mountains and by the lakes of northern Scandinavia, I always carry a pair of scissors around with me to cut things out of paper.
/In Romanian, English and Spanish and Swedish  below/
– Sometimes I have to stop, because it's like a story is whispering through the woods. I create my paper-cut poems out of anything I have with me or find in nature; old garbage, a leaf or a napkin.
Sometimes it becomes a video, a song or just part of a hiking diary.
The paper-cut poems often inspire me to continue painting and I dive into colours and lights.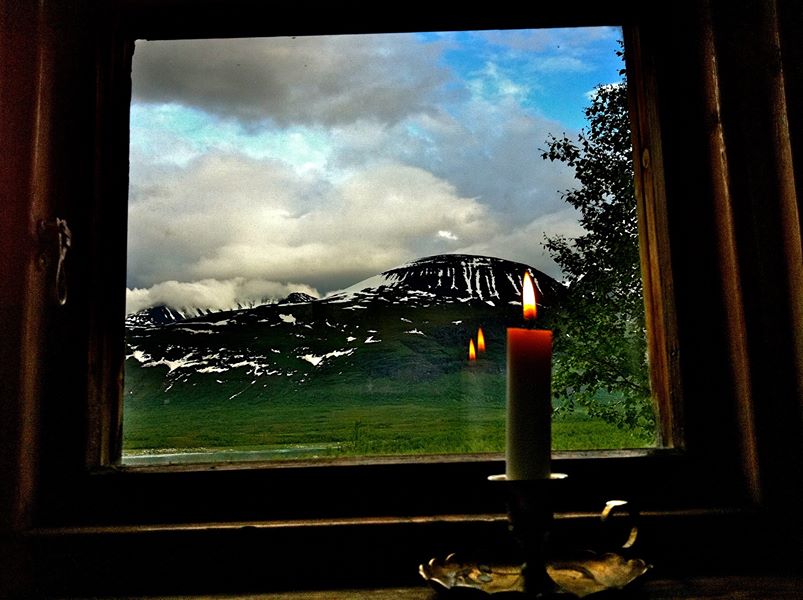 "Do you love me?" he asked, "for I will soon fall."
"Could you bid farewell to the muddy lake bottom, the fish scales and the curious creature of the mountain rivers?"
"I'm swallowed by you – overwhelmed and falling – could you follow me instead?"
I saw them both.
I heard them. I stood by the waters of Torneträsk on the outskirts of Abisko waiting. The wind caressed my skin. The sky fell over me. The boat did not come. I stood in the moss, on a log by a rock. I heard the carpenter's lament.
"Your ripples… you're out of the depths, hair disheveled. Allow me to dry out your froth."
He begged her to hold her breath. To step on land and follow him to the far woodlands. Perhaps even to come stay in his hut forever.
"Quench my desire", I heard him whisper. "Rock me, my dear, rest against a woodcutter's chest."
Daybreak – hardly anyone awake on the whole mountain. A carpenter with a creature of the lake.
They met at dawn, alone, but I was standing so close. Quiet and still.
I cut out their meeting on a napkin from my backpack. I lingered there long after they disappeared. Then I put the cut paper on the ripples and stood gazing. Their silouettes were sinking to the rocks beneath until the paper dissolved.
I took a picture. I went on with my journey. I don't have anything else to say for now.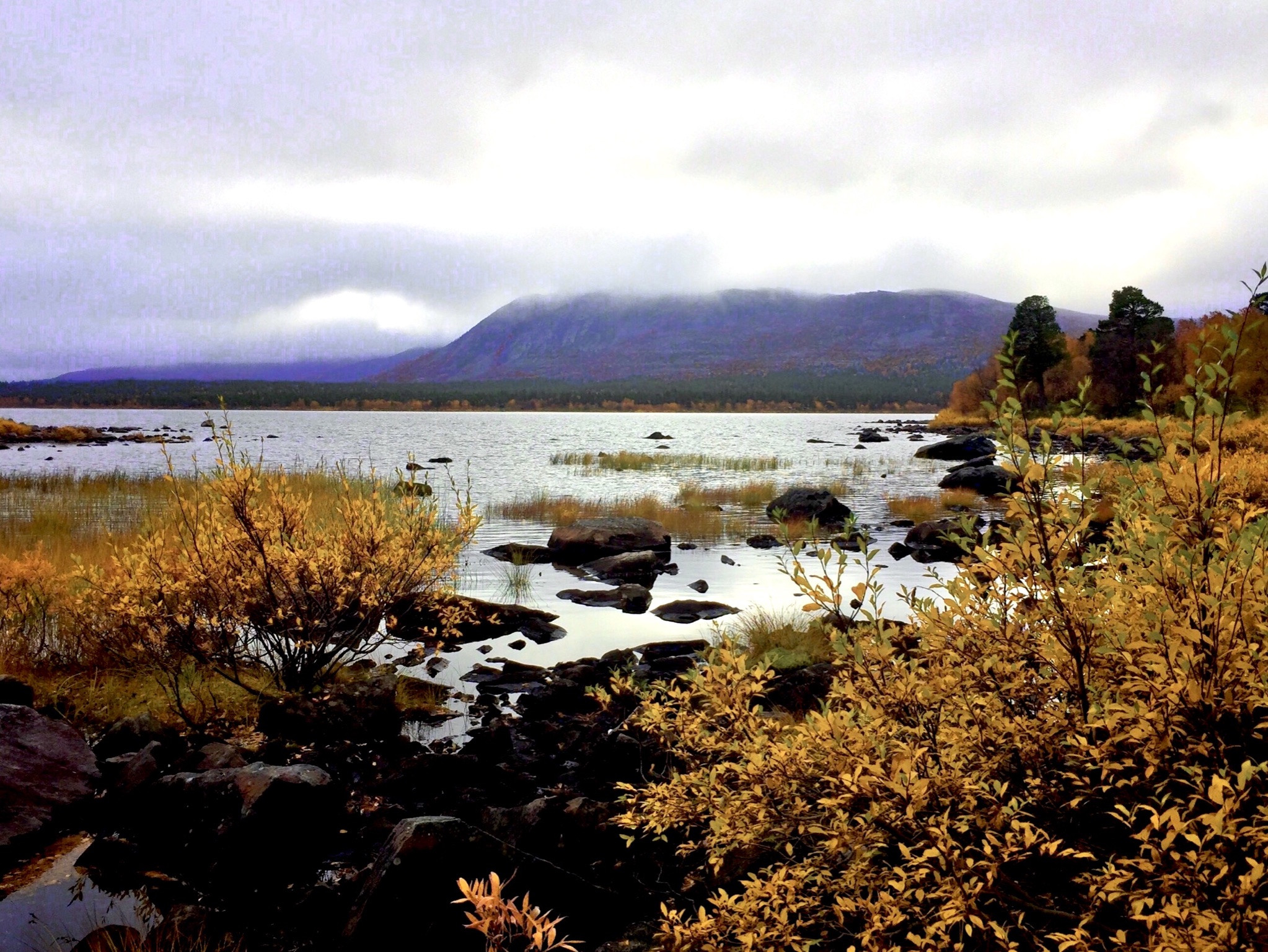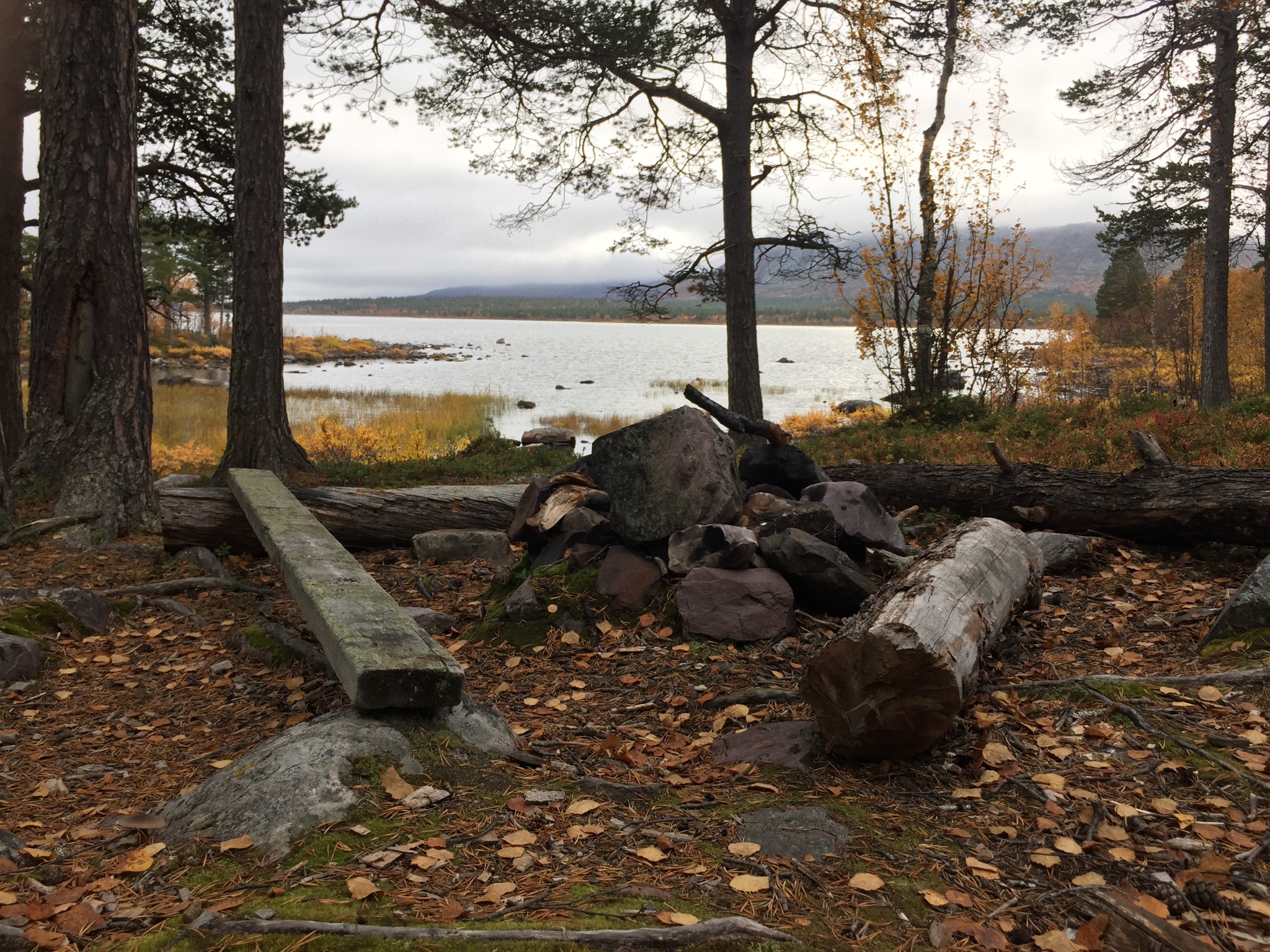 – Älskar du mig, frågade han, ty jag faller snart. Kan du ta farväl av tjärnbotten, fiskarnas fjäll o sjöns vidunder?  Jag slukas av dig – vältras och faller – kan du istället följa mig?

Jag såg dem båda. Hörde dem. Stod vid Torneträsks vatten och väntade. Vinden ven. Himmelen föll. Båten inte kommen. Stod i mossa. På stock vid sten.

Hörde timmermannens klagan.

– Dina vågor – du väsen ur undre jord, brusande ditt hår.  Låt mig stryka ditt skum.

Han bad henne hålla andan. Kliva upp på land och följa till fjärran skog.  Slå läger i hans koja – rent utav kanske stanna för evigt.
– Släck min längtan, hörde jag honom viska. Vyssa mig min älskade, vila mot  timmermannens bröst. 

Det var gryning – knappt någon vaken på hela fjället. En skogshuggare  och ett väsen ur sjön.

Ensamma möttes det i det tysta, men jag stod där nära.

Stilla.
Jag klippte deras möte i en servett. Stannade kvar långt efter de försvunnit. Satt på en stock vid strandkanten. Fjällen höga. La sen ned pappersklippet i vågskvalpet. Tittade. Siluetterna rörde sig mot stenarna på botten till pappret löstes upp.
En bild med telefonen sen gick jag igen. Mer har jag i nuet inte att förtälja.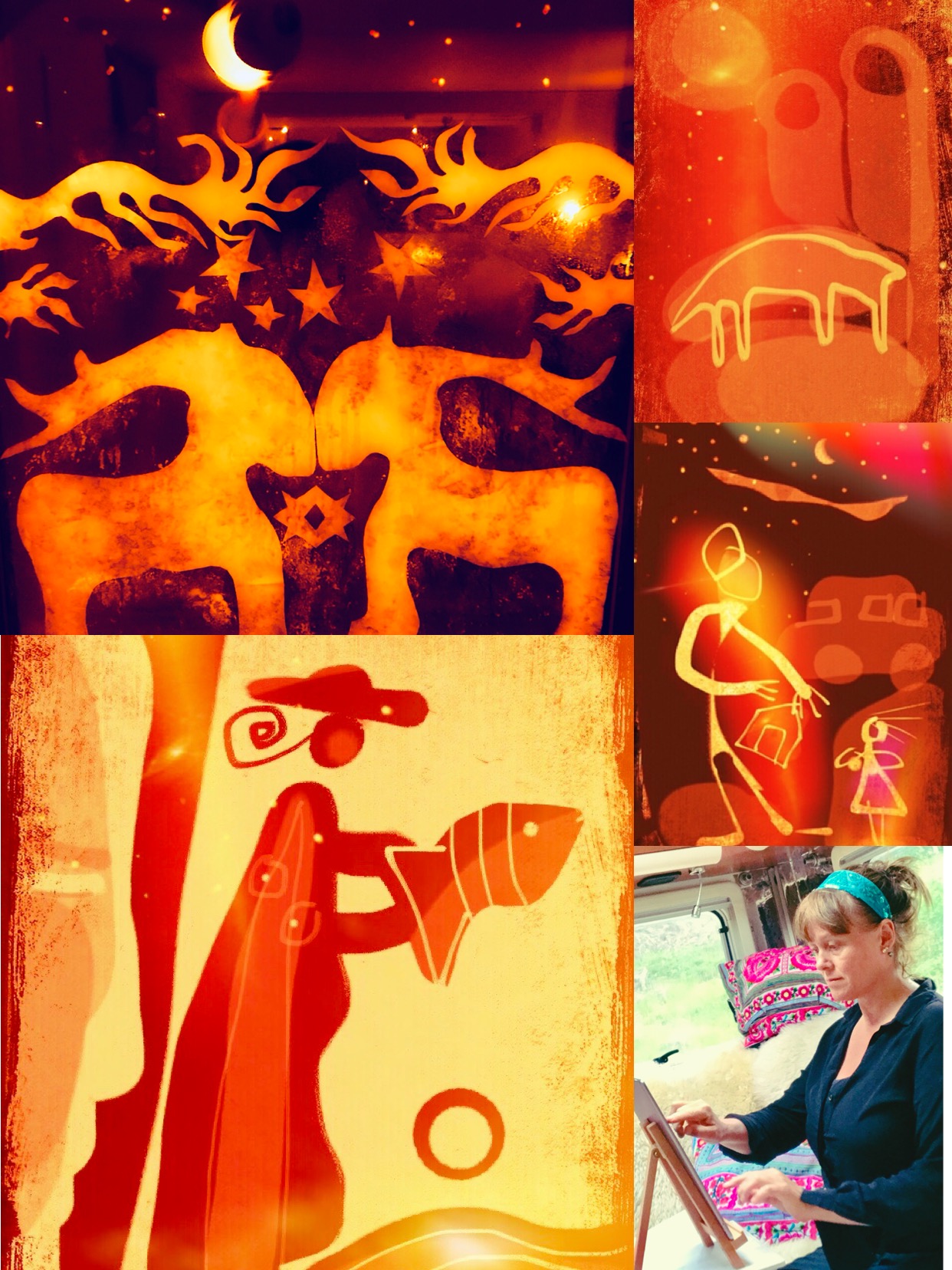 The paper-cut poem often inspire me to continue painting and I dive into colours and lights.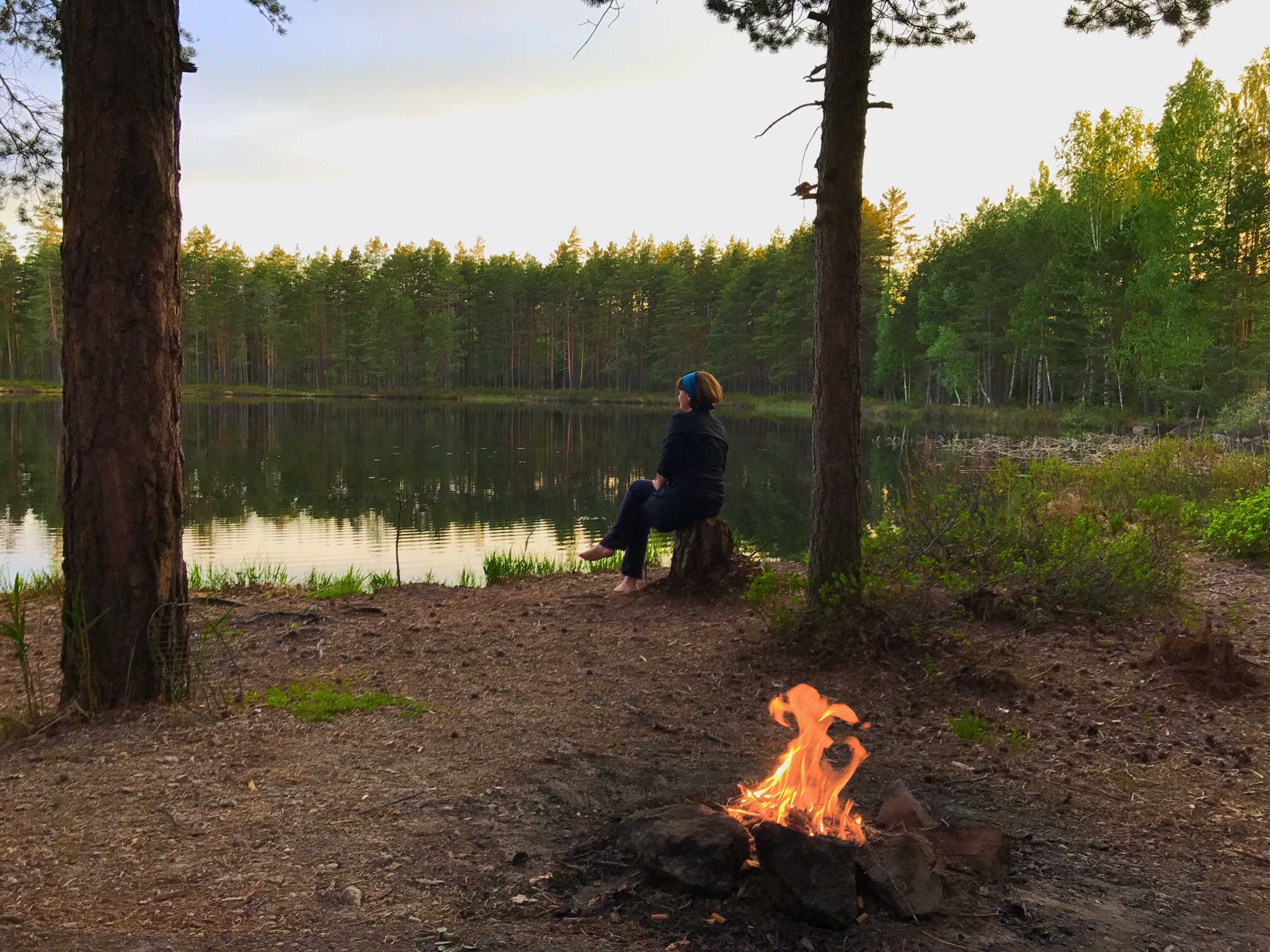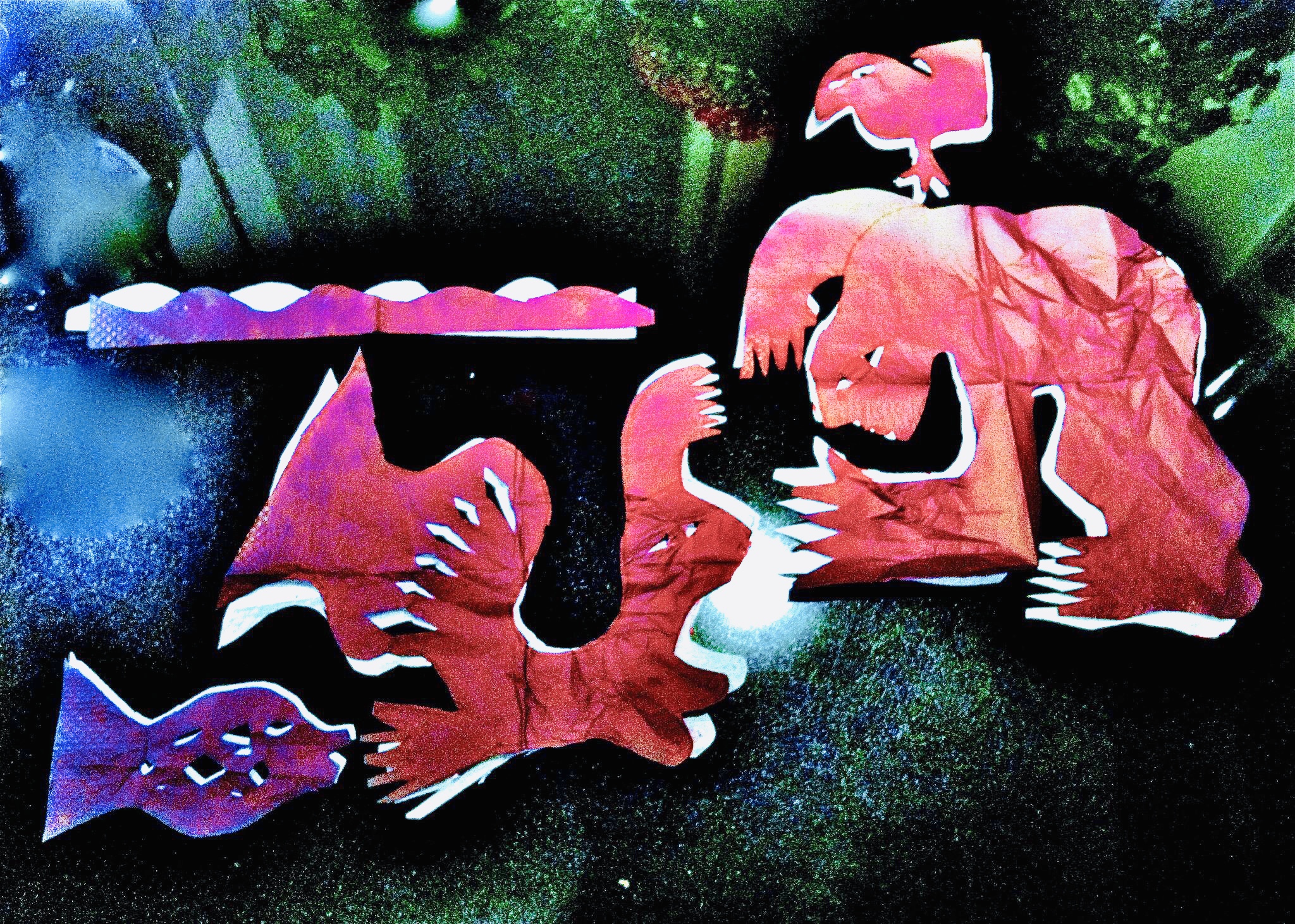 Traducere în limba română Alex Ilea
"Mă iubești?" întrebase, "căci curând voi cădea."
"Ai putea să-ți iei rămas bun de la mâlul tăului, de la solzi și știma apelor?"
"Sunt înghițit de tine, copleșit, răsturnat… n-ai putea veni tu cu mine?"
I-am văzut pe amândoi. I-am auzit. Am stat lângă apele Torneträskului la marginea orașului Abisko așteptând. Vântul mi-a atins pielea. Cerul căzu. Barca n-a mai venit. Am stat printre mușchi, pe un ciot lângă pietre. Am auzit văitatul țapinarului.
"Undele tale… ești scoasă din adâncuri, părul tău e încâlcit. Lasă-mă să-ți usuc spuma."
S-a rugat de ea să-și țină suflul. Să calce pe pământ și să-l urmeze spre codrii departe. Să rămână pe veci în coliba lui.
"Potolește-mi pofta", l-am auzit șoptind. "Leagănă-mă, draga mea, odihnește-te pe piept de țapinar."
Zorile se varsă, nu e mai nimeni treaz pe munte. Un tăietor de lemne și știma lacului.
S-au întâlnit dis de dimineață, singuri, dar stăteam atât de aproape. Tăcută, nemișcată.
Am decupat întâlnirea lor pe un șervet din geantă. Am mai rămas acolo încă mult după ce-au dispărut. Apoi am pus hârtia pe unde și am privit. Siluetele lor se scufundau până la pietrele de pe fund până ce hârtia s-a topit.
O fotografie. Apoi am mers mai departe.
Nu mai am nimic de spus acum.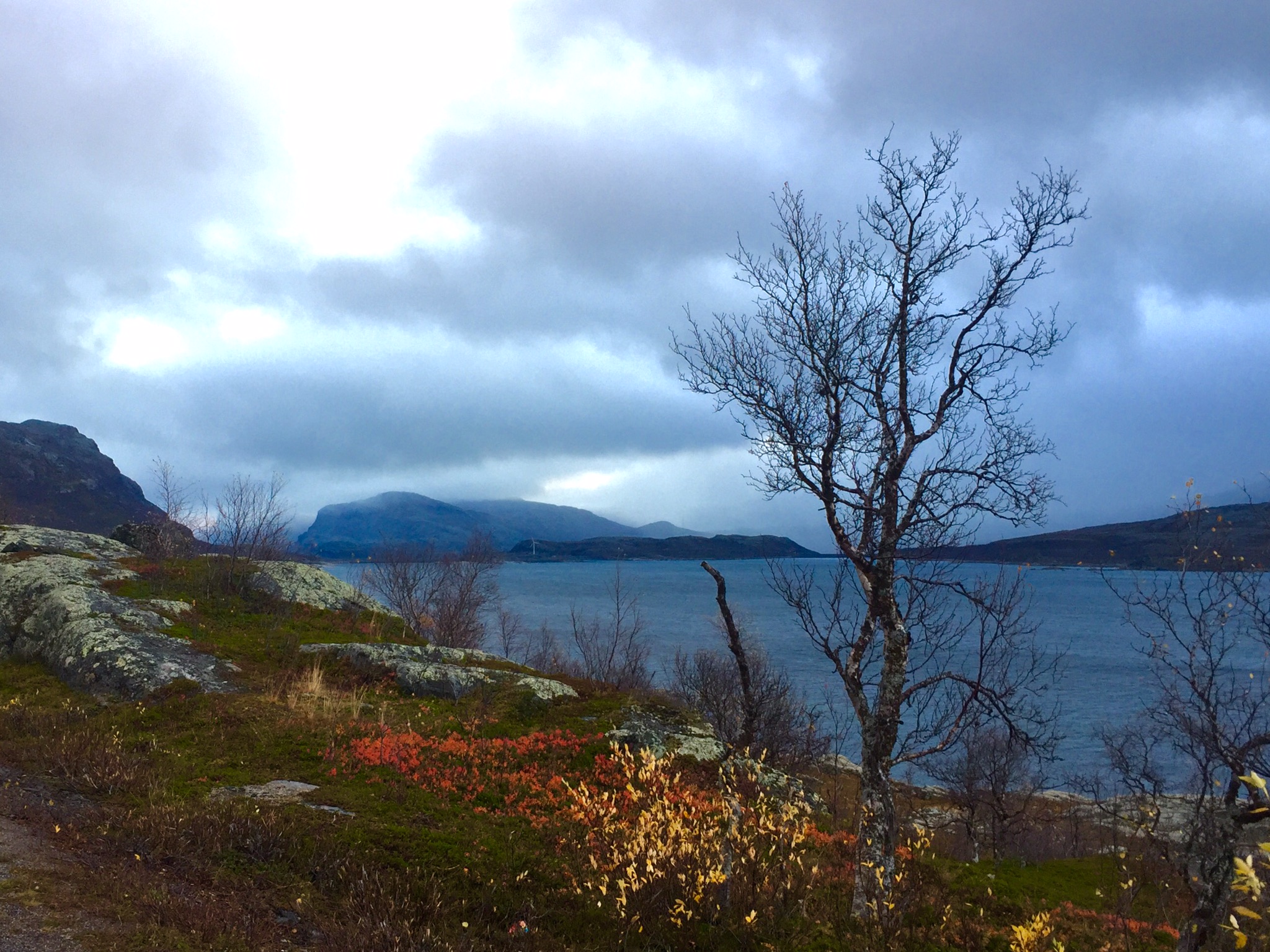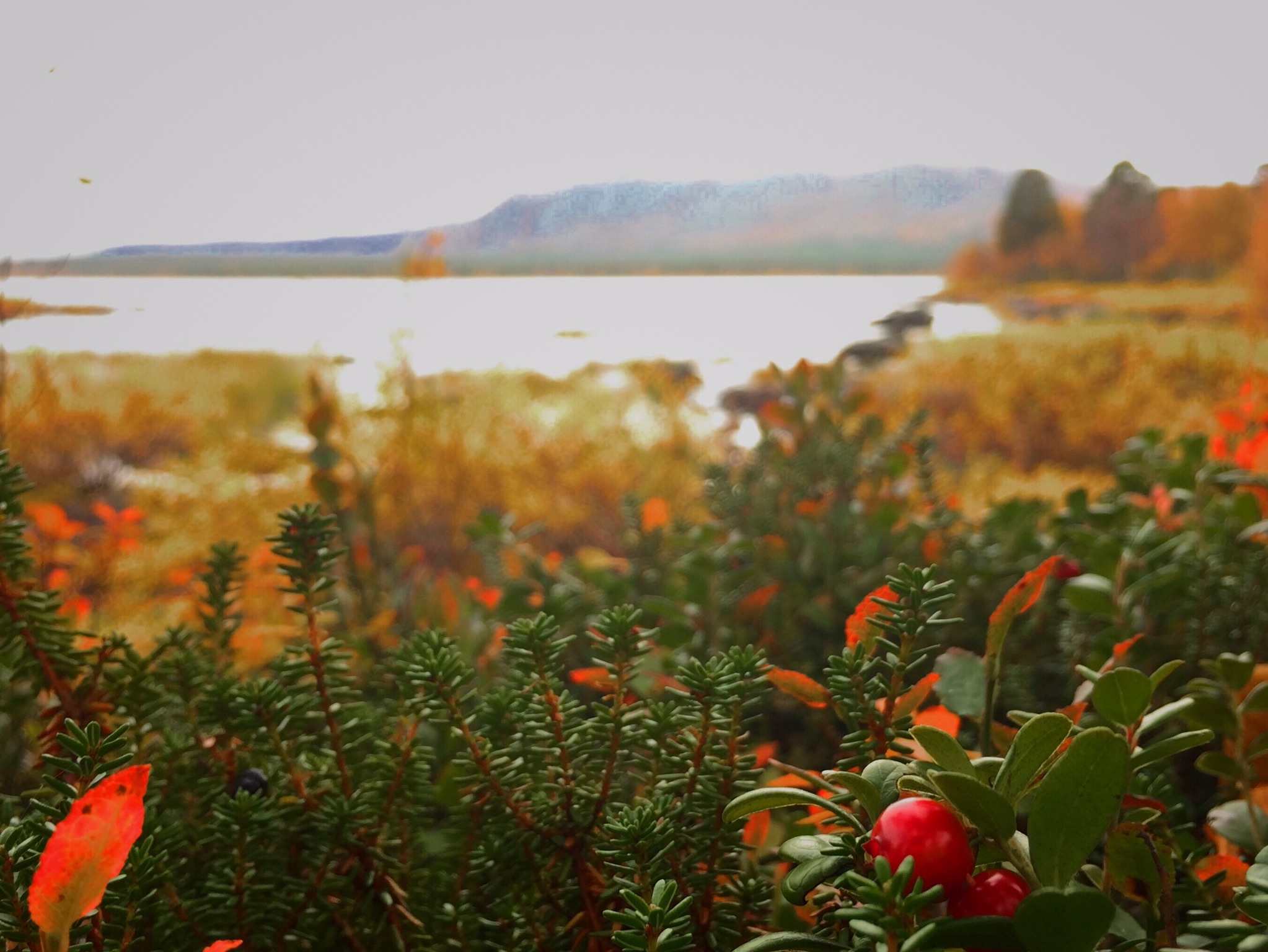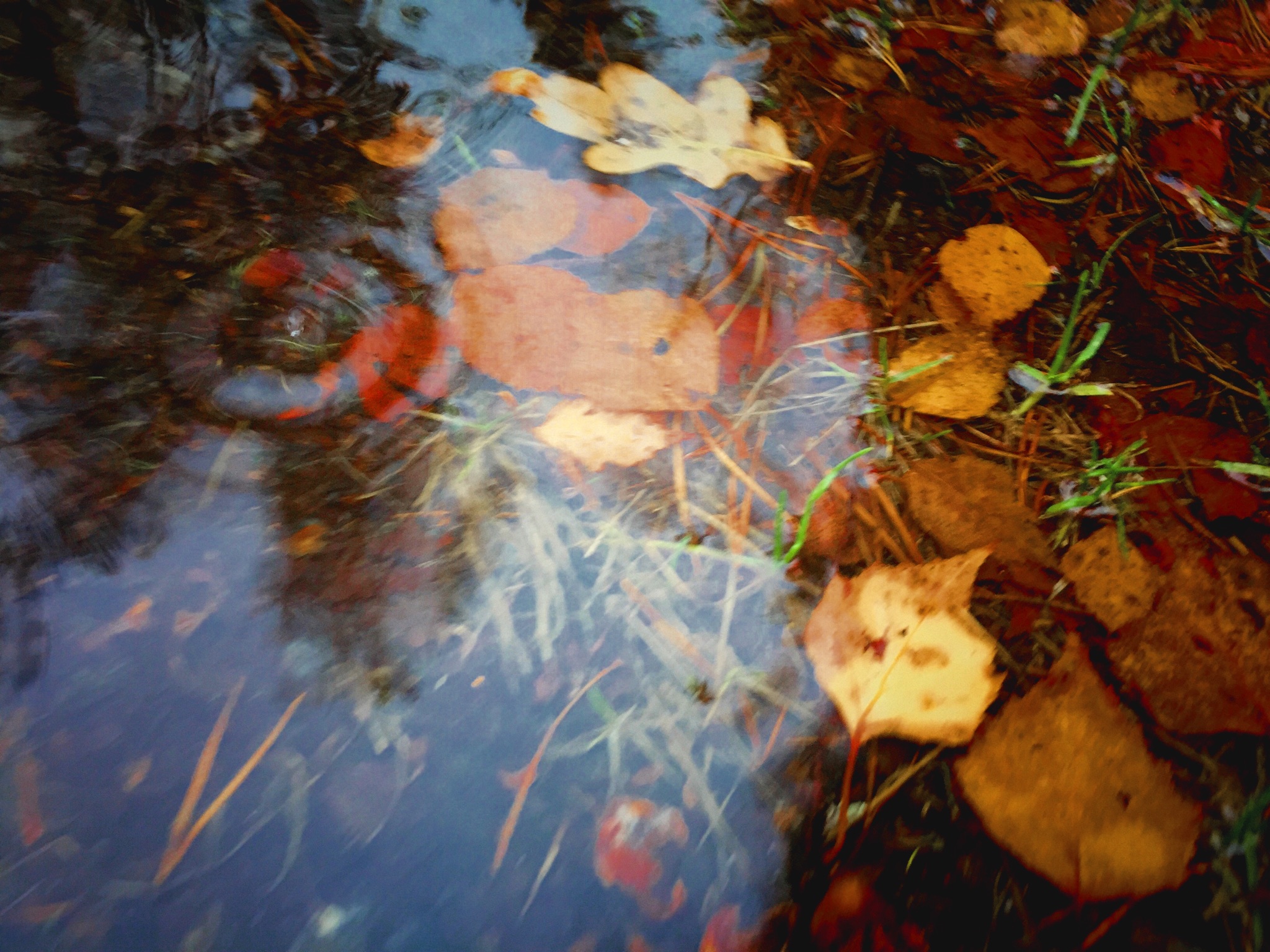 "¿Me quieres?", se pregunta él.

"¿Tú puedes decir adiós a los bastos océanos, a las montañas de peces y a los monstruos de los lagos tan solo para seguirme?"

"Soy devorado por ti, paso y caigo pronto. Sígueme con todas tus ondas. Tú, novia del inframundo y llanto de sirenas.

Un millar de ondas en tu pelo. Agonía de las ondas, pronto caeré. Devorado – aceptado. Mantén tu espíritu, amada. Sígueme a mi bosque en la lejanía.

Calma el pecho del carpintero. Apaga mi deseo. Ven con consuelo. Tú, devorador del estanque profundo…….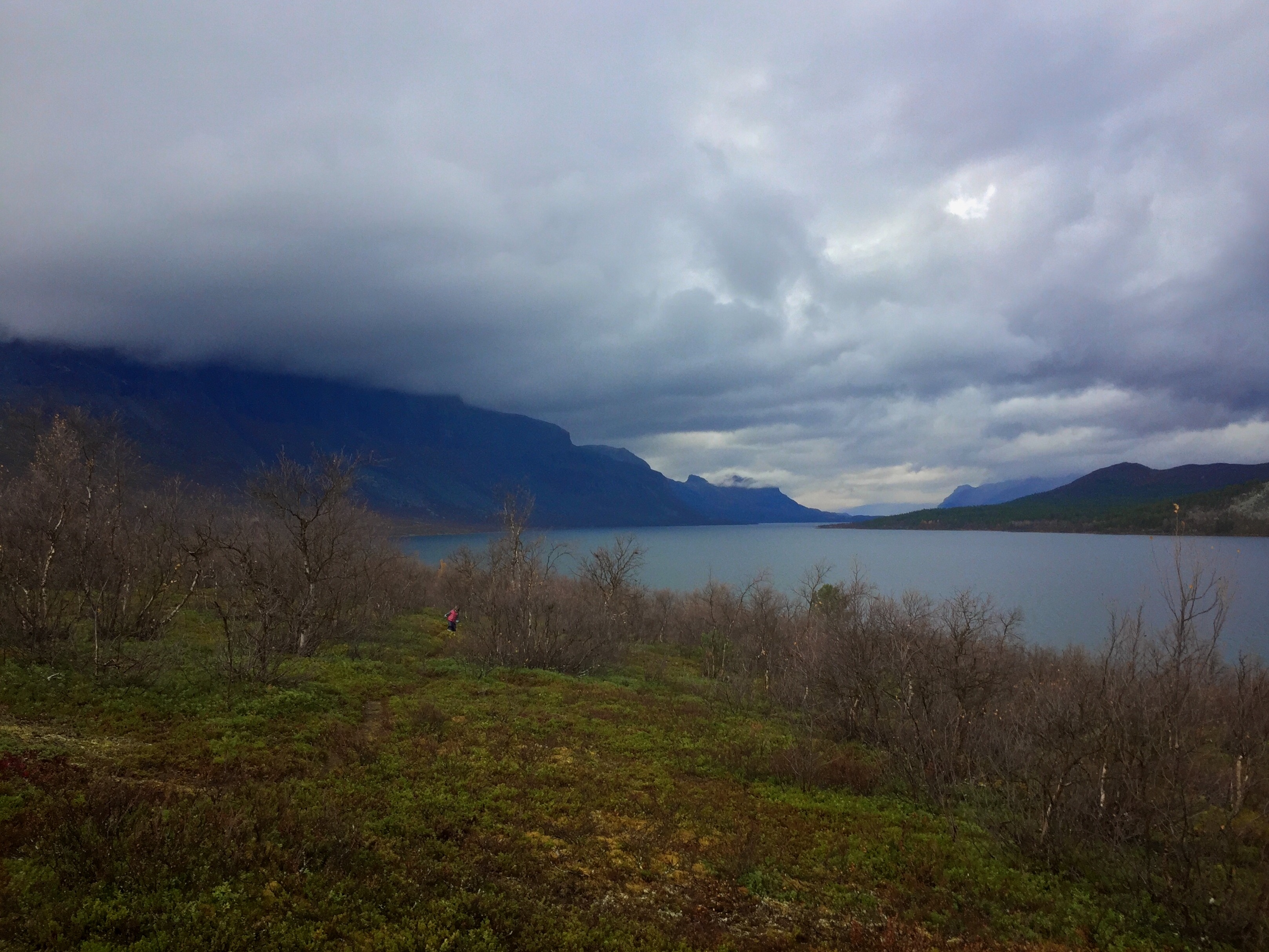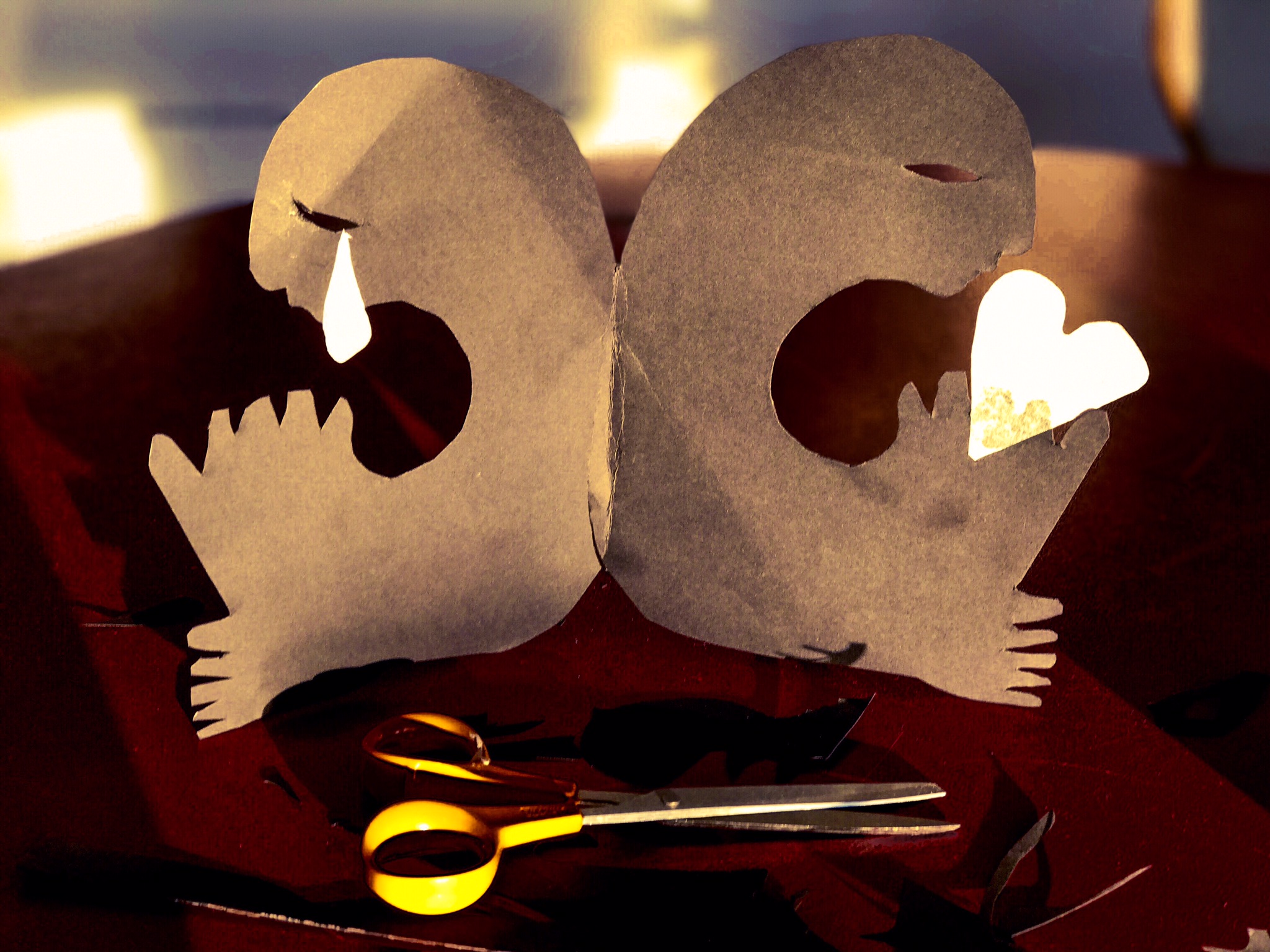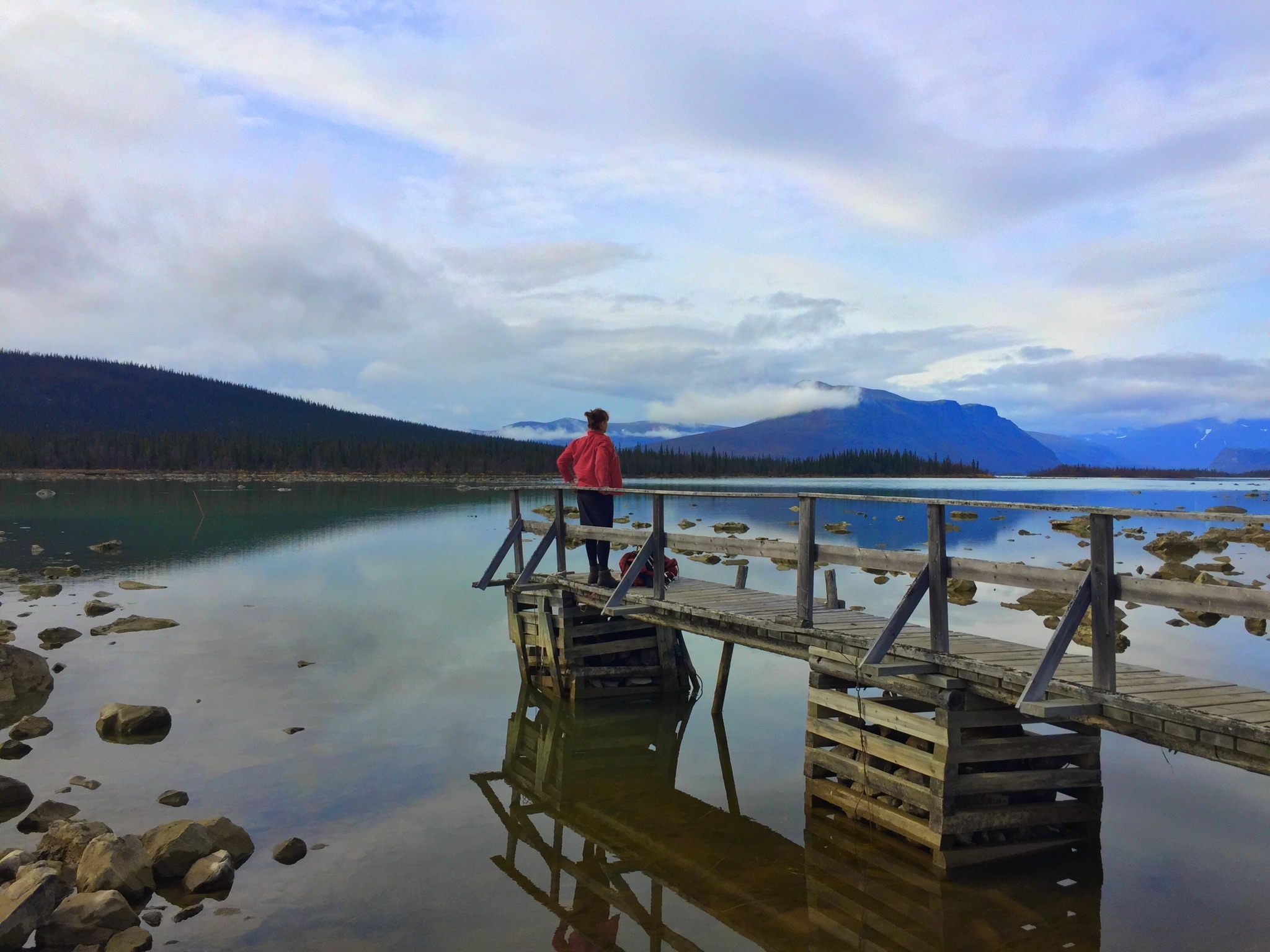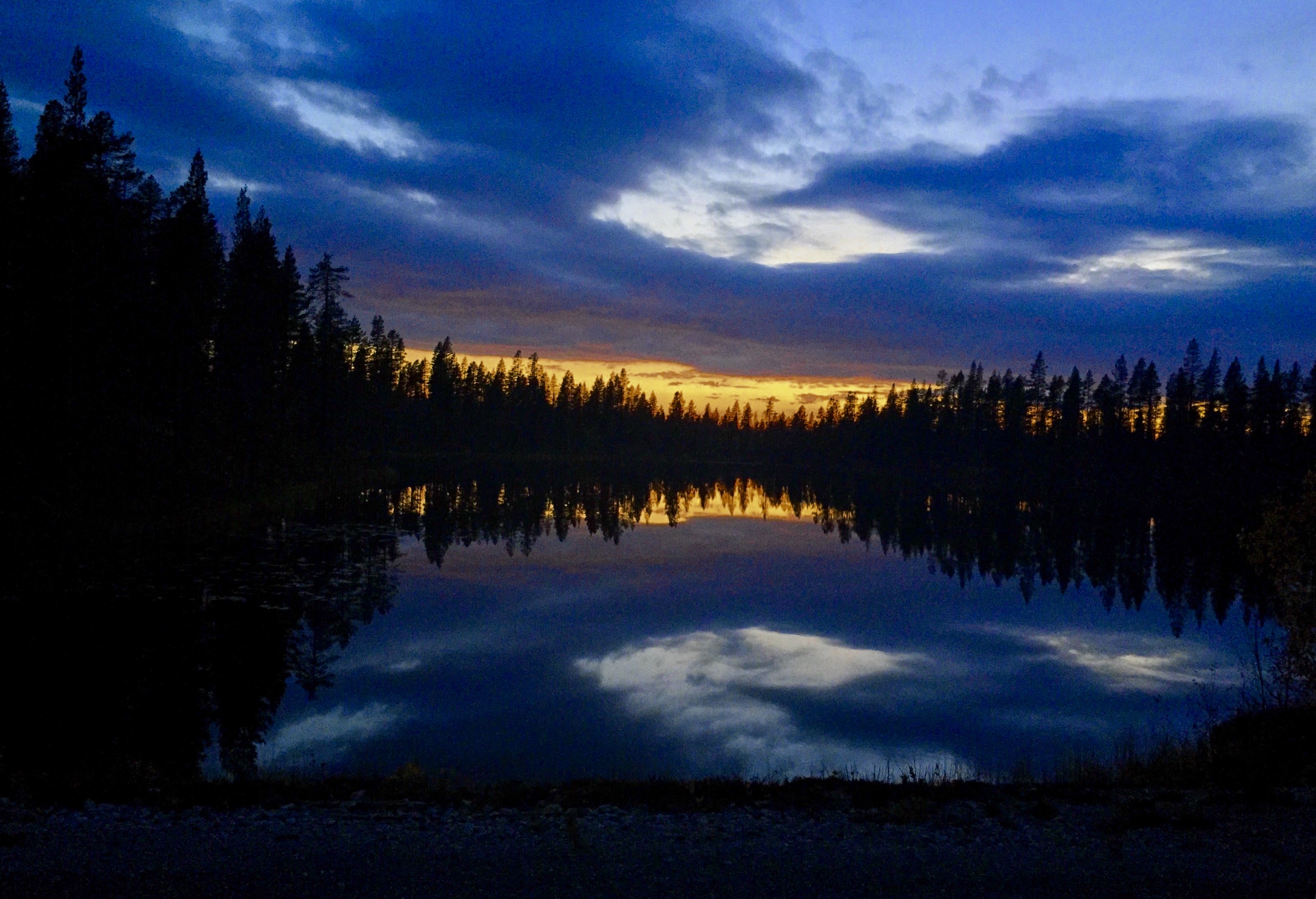 https://malinstoryteller.com/wp-content/uploads/2019/11/IMG_5551.jpg
1530
2048
Malin Skinnar
https://malinstoryteller.com/wp-content/uploads/2023/08/malin-skinnar-visual-storyteller-artist.png
Malin Skinnar
2019-11-19 12:52:45
2019-11-21 00:01:28
Paper Cut Poem